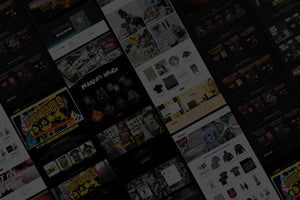 WE CREATE SHOPIFY SOLUTIONS
FOR THE COUNTER CULTURE
what we do
We build Shopify e-commerce solutions for direct to consumer brands and the music + entertainment industry with a focus on thoughtful creative design, platform migration, and marketing automation.
WHO WE WORK WITH
We specialize in music and entertainment industry, lifestyle brands, and CBD clients using or wanting to use Shopify to power the e-commerce side of their business.
Our team has spent over a decade working across multiple facets of these industries - from record labels, merch companies,festivals & touring to award winning traditional marketing & branding agencies.
We understand the nuances being a brand in counter-culture and how to help.
Have a project you're ready to start?
Fill out the form and let's chat!